Inflatbale Water Slides & Bounce House Rentals in Elk Grove
Welcome to Party Bounce House Rental, Your One-Stop-Shop For Bounce House Rentals in Elk Grove! If You're Planning A Party in Elk Grove, California, This Is THE Place To Be!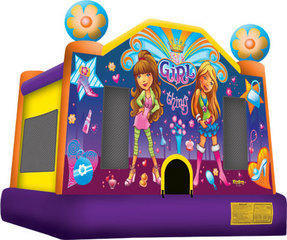 Party Bounce House Rentals has the bounce house rentals you need to make your next special event a major success! From planning a birthday party, school or church festival, bar mitzvah or bat mitzvah, or any other special event for that matter, Party Bounce House Rentals has the bounce house rentals in Elk Grove that you're looking for!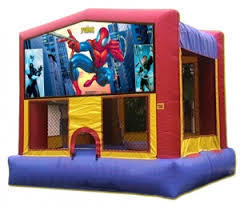 Our themed bounce houses will make your party shine above the rest. From Disney Princess bounce house rentals for your little princess to Spiderman bounce houses for your web-slinging action hero, we have them all! Choose from many of Disney's most popular themed bounce houses.
It's getting hot outside again. Before you know it, we'll be in the dog days of summer. If you're needing a little extra refreshment for the hot summer months, consider renting a water slide. Our water slide rentals are perfect for beating the heat of the summer, and will provide your guests with hours of slippery sliding fun!
In addition to great bounce houses for rent and water slides for rent in Elk Grove, we also have concessions for rent as well! We've got the snacks to keep your guests happy (if you can get them off the inflatable to enjoy them)! You can choose from making your own snow cones with our snow cone machine, or your guests can watch in amazement as you easily make your own cotton candy with our cotton candy machine rental.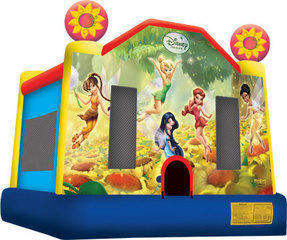 We've been doing this for a long time and we know how to make your party special. It's what we do! Let us serve you and make your special day less stressful and a little more special!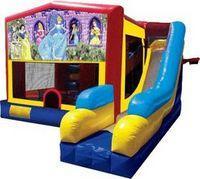 So, now that you know that Party Bounce House Rentals is THE place to rent a bounce house in Elk Grove, CA, what are you waiting for? Head on over to our home page to see our entire selection of amazing inflatable party rentals.
© 2016 Party Bounce House Rentals™ All rights reserved. Elk Grove CA 95624 (916) 585-0597